Game: UNLOVED Free Download

Based on the community award-winning Doom2 mod with the same name by the same creator, UNLOVED is reimagined in the Unreal Engine 4 to bring forth the unspeakable terror in new ways. Play coop with your friends, increase your skills, mod your weapons and face the horror that this unearthly place holds…
About This Game
UNLOVED is based on the community award-winning mod for Doom2 with the same name by the same creator. UNLOVED is a strange place. A twisted reality. A nightmare that comes to life. A place where demons and abhorrent monsters manifest and possess the living with only one goal: to end you. Nothing wants you here. And there is no way out. Only the elevator that leads further and further down into the darkness of your insanity.
Play alone or in a group of up to 4 players and explore the endless amount of basement levels that are procedurally arranged every time you enter. Work as a team, open new areas, find weapon-mods, solve personal challenges, complete level objectives and unlock new skills to survive this trip into the unknown.
Main Features
Fast Paced Shooter Gameplay + Coop Features
The game resurrects the old-school fast paced action shooter gameplay. Combined with deadly monsters and modern coop-features that encourage playing in a team to stay alive in a harsh and deadly environment. Find and join other players online or play via LAN. If you don't feel like playing in a team, you can play alone just as well.
Punishment System
Everything you do in this game has consequences. The more you take, the more the evil grows. Greed and too much curiosity will increase your punishment until you get completely overwhelmed by an endless tide of monstrosities.
Randomly arranged Levels
Every basement area is generated from hand crafted level chunks that are randomly arranged. After that, certain areas get locked by the "Architect" and you have to find certain key items to access them. Every level has final rooms with objectives the player has to complete in order to leave the level.
Create your own unique Play-Style
Besides customizing your appearance, you can also create your own unique play-style. Equip magic trinkets with unearthly powers that can completely change the way you experience the game. Want to become super tough, or do you prefer to run super fast? Do you want to deal lots of damage, or have the highest chances of survival? The right combination of trinkets makes it possible and sets you apart from other players.
Play in 4 different Game Modes
If you want a different experience besides the Ultra Violence, you can also select alternative Game Modes that may suit your style a bit more. Classic Horror gets your blood pumping while you are desperately looking for enough ammunition to survive the next enemy. Arcade Style increases the already fast paced action to the max, giving you the ultimate killing frenzy experience. And then there is the HOT Mode – the most innovative game mode in years…
Find Weapon-Mods to be more efficient
Every weapon can be upgraded with special mods. These can alter the way a weapon functions in dramatic ways. They may change the way the weapon operates, increase fire rate or give boosts like speed reloading.
Gain Karma by completing personal Challenges
You don't just get experience points for killing monsters. Each time you play, certain challenges are given to you. If you fulfill your personal objectives, you get Karma points that you can spend to upgrade your Persona.
Unlock new Items and the Mysteries that UNLOVED holds
Within the levels are different mysterious objects scattered. By collecting them, you can later unlock new player colors, ranks, trinkets and pieces of information that may or may not have clues about this unearthly realm of insanity.
UNLOVED Game Free Download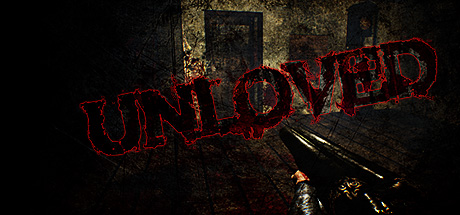 UNLOVED Trailer
System Requirements
Minimum:

OS: Windows 10, Windows 8, Windows 7 32-bit
Processor: Quad-core Intel or AMD processor, 2.5 GHz or faster
Memory: 4 GB RAM
Graphics: NVIDIA GeForce 470 GTX / AMD Radeon 6870 HD or higher
DirectX: Version 11
Storage: 3 GB available space
Sound Card: Windows compatible
Recommended:

OS: Windows 10, Windows 8, Windows 7 32-bit
Processor: Quad-core Intel or AMD processor, 3 GHz or faster
Memory: 8 GB RAM
Graphics: NVIDIA Geforce GTX 660 / AMD Radeon HD 7870 or higher
DirectX: Version 11
Network: Broadband Internet connection
Storage: 3 GB available space
Sound Card: Windows compatible
Download UNLOVED Free
Title: UNLOVED
Genre: Action
Developer:
Publisher:
Release Date: 29 Sep, 2016
Free Download UNLOVED Game
Full Game, latest version. Download for Free!