Game: Sakura Gamer Free Download

The antisocial Nekohime is dragged into the world of video game development by her childhood best friend and her arch nemesis, Clover and Suki. Will she make a successful game… and maybe even fall in love?
About This Game


When she was a young girl, Nekohime dreamt of being a video game developer. Now in her early twenties, she's abandoned that dream to focus on her uninspiring job as a computer repair technician. There's not enough time in the day to focus on game development – and anyway, isn't she too old to entertain such unrealistic notions?
That is, until her childhood friend, Clover, introduces her to the seductive Suki.
Suki is determined to turn Nekohime's dream into a reality and finally develop a game – and she refuses to let Nekohime's self-doubt stop her. Whether she wants to or not, Nekohime's pulled into a brand new world, alongside these two bubbly, optimistic girls.
Will they be able to make a hit game together, or will it all be for nought? And, in the end, will Nekohime manage to find true love?


The unwilling heroine of the story. Her real name is 'Sayo', but her friends refer to her by her internet handle – much to her embarrassment.
Though she dislikes being referred to by a silly nickname she made up on the spot when she was a kid, she exhibits a lot of catlike traits. She's always seen in her cat-eared jacket, she likes taking naps, and she can be rather 'catty'.
She lacks purpose in life, and is bored by her tedious, unrewarding job. Maybe making a video game is exactly the kind of diversion she needs.


One of Nekohime's closest friends. Her real name is Chika.
Though she loves revealing cosplay and dressing in tightly-fitting spandex, she's actually an elementary school teacher. She's warm, cheerful, bubbly, and loves playing around with finger paints, which makes her a surprisingly good fit for her job (and no, she doesn't dress quite so outlandishly when she's at work).
Being creative, she enjoys experimenting in the kitchen and composing music. She nominates herself as the composer for her video game venture.


A mischievous, vixen-like girl from Nekohime's past, infamous for encouraging her elderly grandmother to feed her laptop's D-Drive rice for a 'Shinto purification ceremony'.
Suki flirts with almost everyone, to such an extent it's hard to tell whether she really means it. She also enjoys teasing people – particularly uptight people like Nekohime who get flustered easily.
She grew up in a shrine, but is worlds apart from the image of a 'traditional Japanese beauty'. She can be loud and obnoxious and incredibly pushy, but she'll apologize when she realizes she's gone too far.
She's also a competent digital artist, who spent a large portion of her life drawing and uploading her pictures online. After all, there's not much else to do at a shrine.
Features:
small choices affect the ending, three endings are available in total
play the game in Chinese, just change the language in the options
this visual novel contains fanservice
Sakura Gamer Game Free Download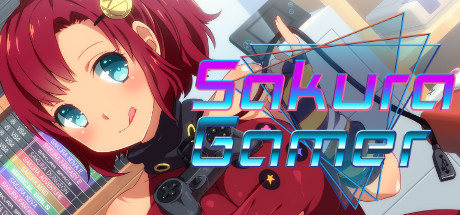 Sakura Gamer Trailer
System Requirements
Windows
macOS
SteamOS + Linux
Minimum:

OS: Windows XP+
Processor: 1.2 GHz Pentium 4
Memory: 1 GB RAM
Graphics: 1280 x 720
Storage: 300 MB available space
Minimum:

OS: OS X 10.6
Processor: Any 64 bit processor
Memory: 1 GB RAM
Graphics: 1280 x 720
Storage: 300 MB available space
Minimum:

OS: Ubuntu 12.04 or higher; SteamOS
Processor: 1.2 GHz Pentium 4
Memory: 1 GB RAM
Graphics: OpenGL compatible card
Storage: 300 MB available space
Download Sakura Gamer Free
Title: Sakura Gamer
Genre: Simulation
Developer:
Publisher:
Franchise:
Release Date: 5 Oct, 2017
Free Download Sakura Gamer Game
Full Game, latest version. Download for Free!